It's no secret that I'm passionate about charcoal and grills. I spent years smoking and doing pieces like that brisket the pulled pork American style at home because there are no good restaurants that do it, maybe there are. But now it is Samo's BBQ to solve it.
Samo's BBQ It is the last restaurant of César Galán, a chef who started his career in a different plane than the current one. It wasn't until 2020 that he decided to relocate and open up Lydia did in Ibiza, created the concept of American barbecue, and which he now brings to Madrid.
Authentic American BBQ
Those American barbecue it is a The concept is very different from what we have in Spain. Here the barbecuer starts cooking when the guests have been at home for a while, in America it starts in the morning, or a day before.
And it is said that the basis of this type of barbecues is not direct fire, as it happens here, it is indirect heat. Those smoked and cooked at high temperatures by indirect fire using embers It is the most, complete honeyed textures, the meat that melts and intense flavors due to the difference in the wood.
This is what we see inside Samo's BBQ. César installed a large smoker that allowed him to create in a group for a week, jewelry that is almost not only in Spain, but also in Europe. It is a difficult and difficult work, because it is necessary to add wood to the burner, make embers and pass the smoke to smoke pieces to the main container.
It is very important to control the temperature and time, and this is done manually, put more or less wood in the brazier. And each piece is the world, it can be done in 4 hours or not ready until 6. Kitchens that need time, care and love.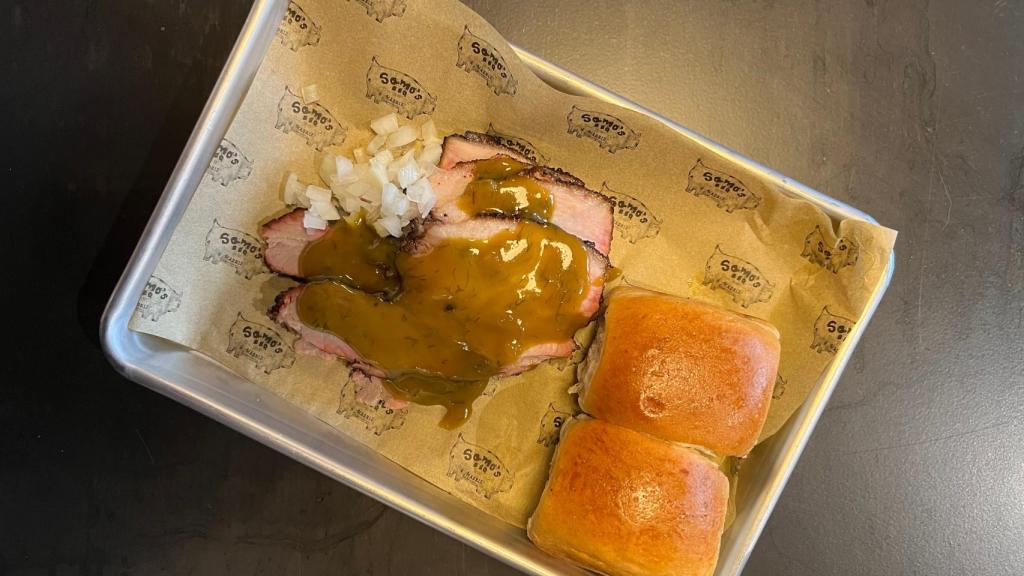 We start with the smoked pork belly for 6 hours, with a golden mustard-based sauce. Smoky flavor and beautiful texture, a very good dish.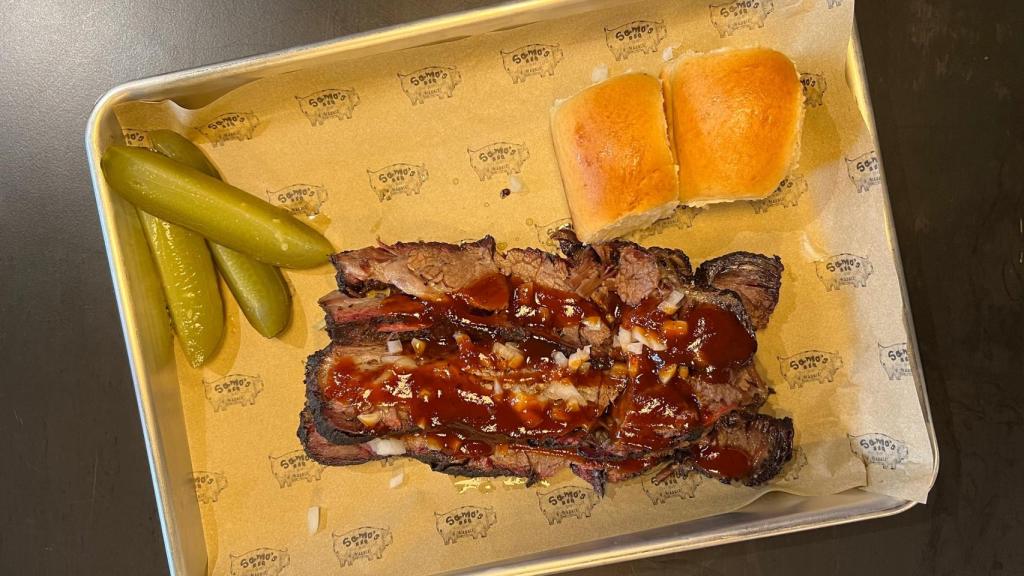 We continue with it brisket They smoked for 16 hours, one of the best I've ever had. They have a very good catch point, with a perfect texture. It comes with the house coffee barbecue sauce which is delicious. It is undoubtedly the best dish in the restaurant.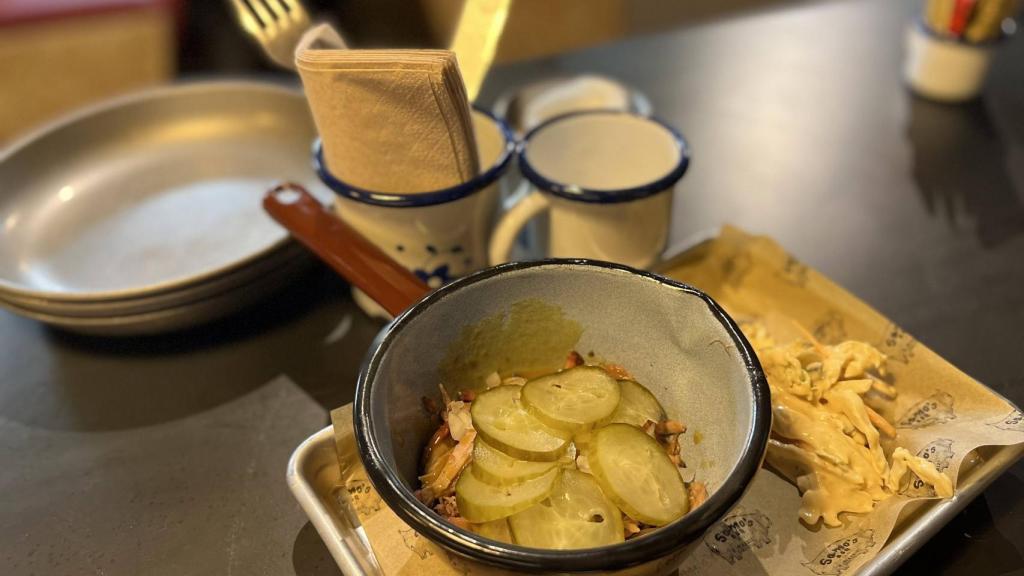 Those pulled pork that they smoked for 10 hours, at least from my visit, not the best dish I tried. Well done, I think it can be improved in texture and maybe in the intensity of flavor, which is too smoked and the meat is lost.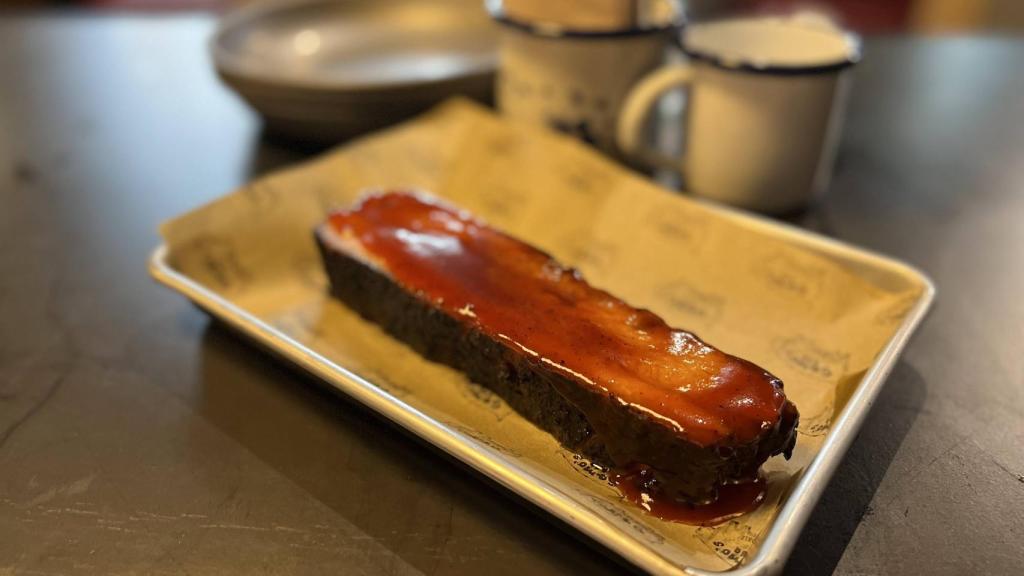 Those pork ribs They need about 6 hours of smoking, and it's great. The cut is different from what we are used to, and the texture is not exactly what one would expect. In general, in Spain it is looking for it to be completely undone, but in Same people they hold firm and beautiful, which I personally like (and it is American style). i love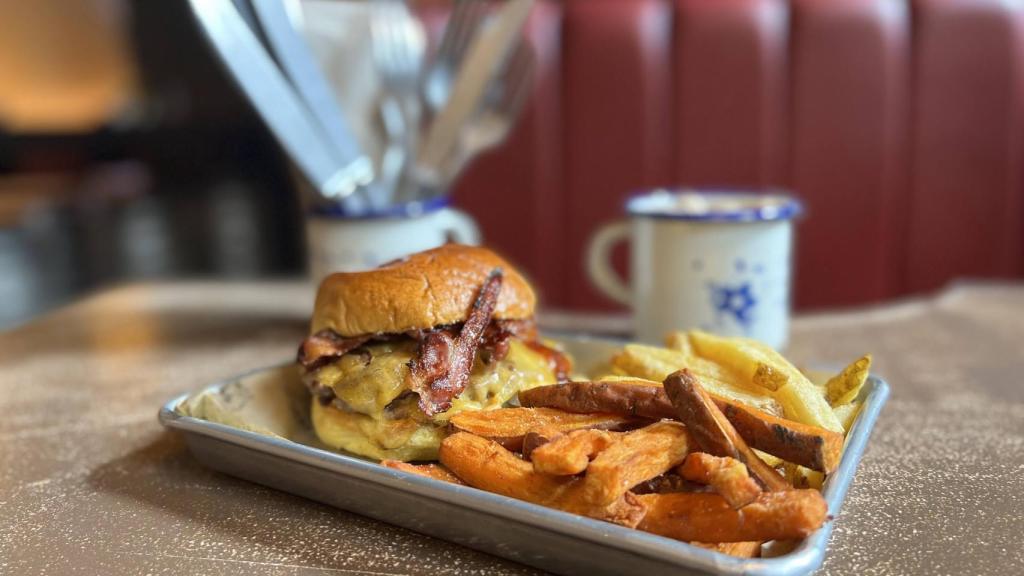 letter of Samo's BBQ It is much broader and more inclusive than roasts. We see a lot of starter options and a strong commitment to sandwiches, where they appear American style burgers. After visiting I tried those bbq island and I can say that it is without a doubt one of the best smash burgers did i eat anything. Excellent meat, texture, bread and overall flavor. Maybe a little overloaded with ingredients so it falls apart when you eat it, but it's a pretty good burger.
Finally we have authentic American roasts in Madrid. Samo's BBQ It is the smokers who love this cooking style and there are very few of them in Spain so far.
Follow the topics that interest you