Who doesn't like hamburgers? I'm sure many of them go crazy and the better way to learn how to make beef burgers is to be able to enjoy them at home. The key to getting the perfect hamburger is choosing the right beef. With this, and following a few simple steps, success is guaranteed. To accompany the hamburgers we can make different sauces, salad or some delicious potatoes.
@conkdekilo
drug information
Preparation time: 5 minutes

cooking time: 5 minutes

all the time: 10 minutes

part: 4

Category: main dish

type of food: around the world

Calories per serving (kcal)one: 194
Ingredients for homemade beef burger for 4 people
400 g minced meat

2 tablespoons extra virgin olive oil

1 teaspoon of salt

½ teaspoon freshly ground black pepper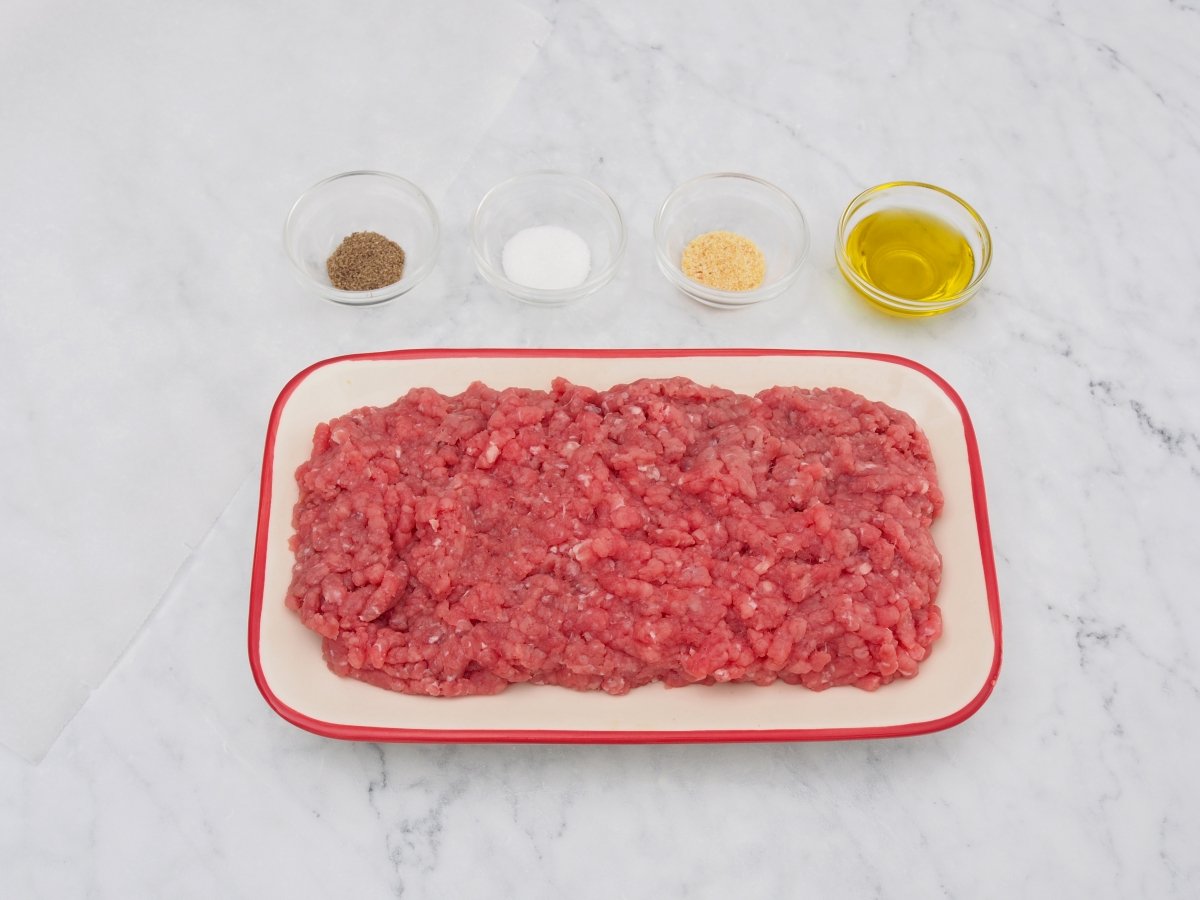 @conkdekilo
How to make homemade beef patties
To prepare beef at home, the first thing to do is put 400 g of minced beef, 2 tablespoons of extra virgin olive oil, 1 teaspoon of salt and ½ teaspoon of freshly ground black pepper in a bowl. dish.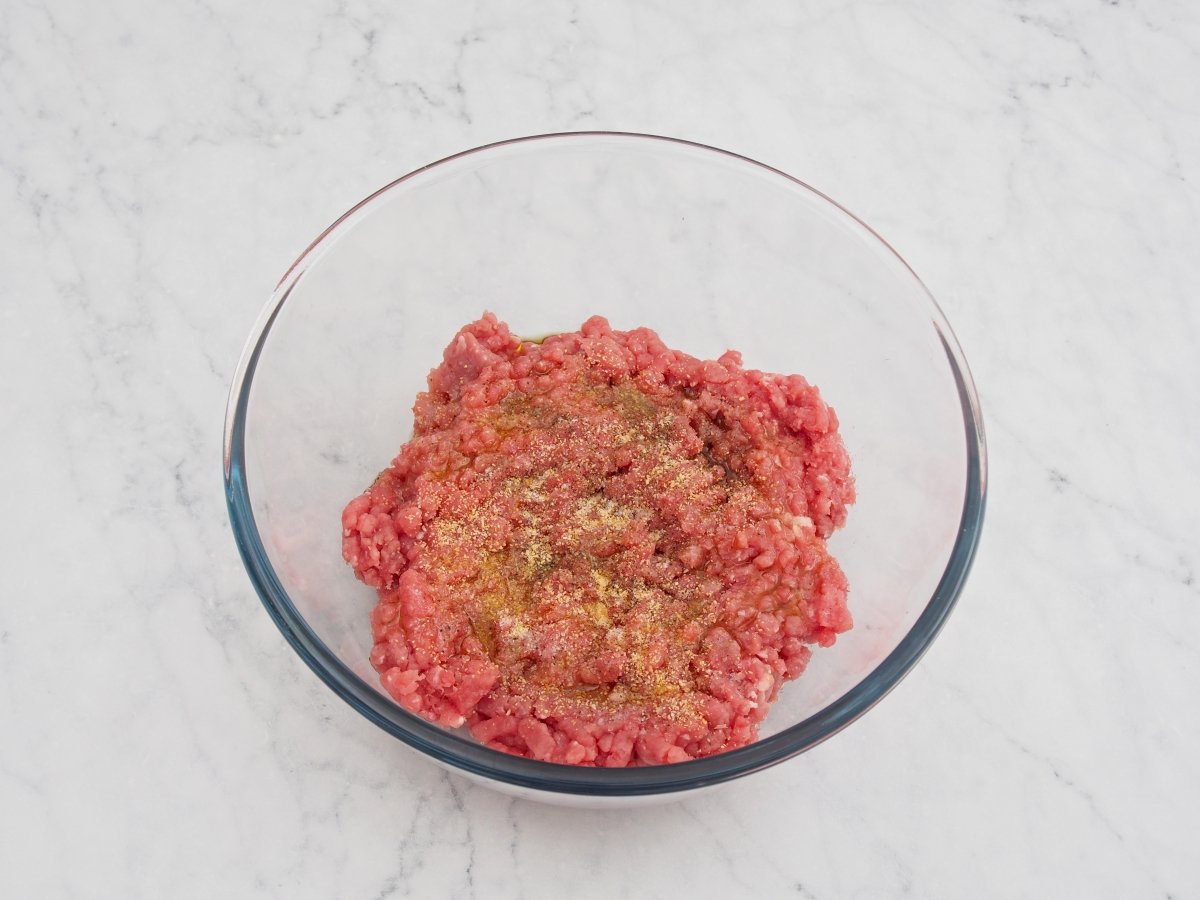 @conkdekilo
Mix all the ingredients well and knead well with your hands to break up the fibers.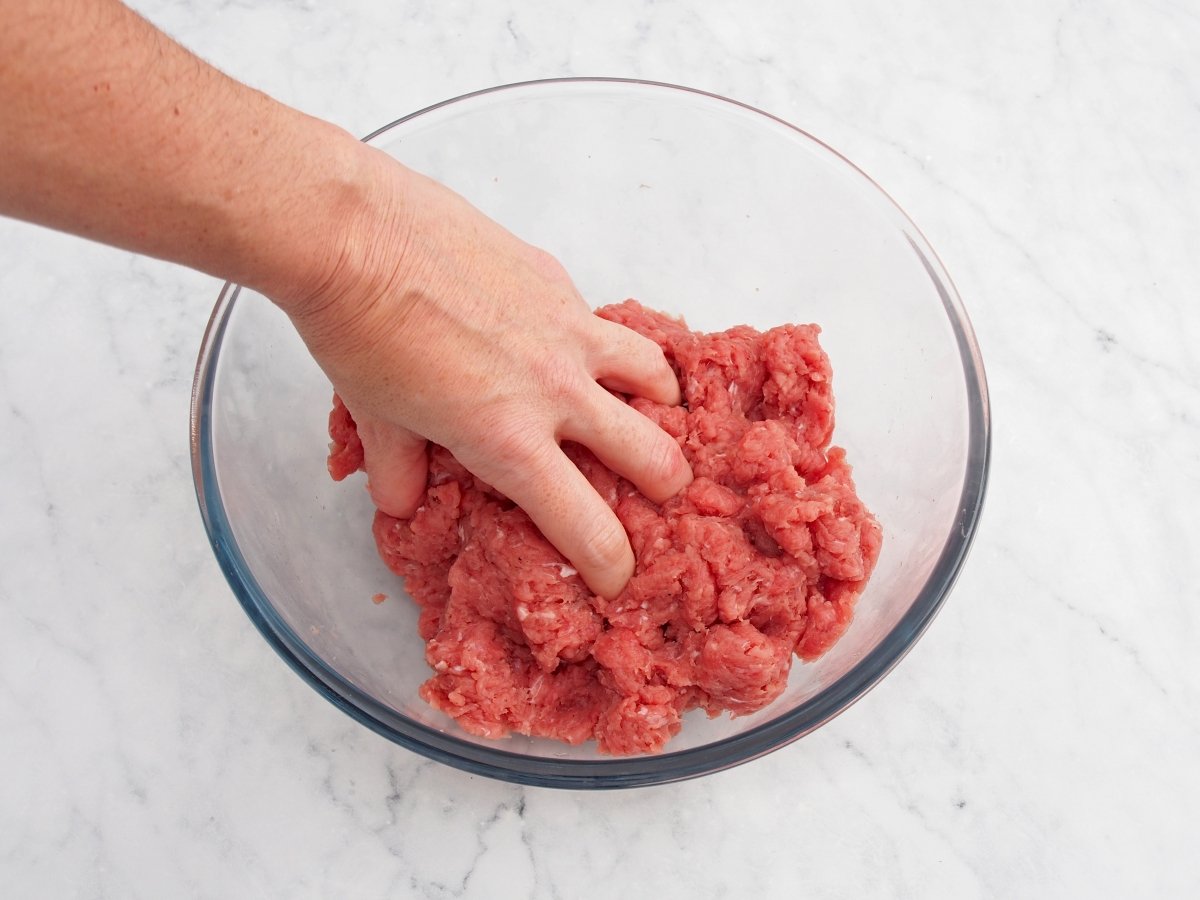 @conkdekilo
Next is to make the burgers. With the minced meat, make 4 balls of 100 g each, flatten and place on a baking sheet.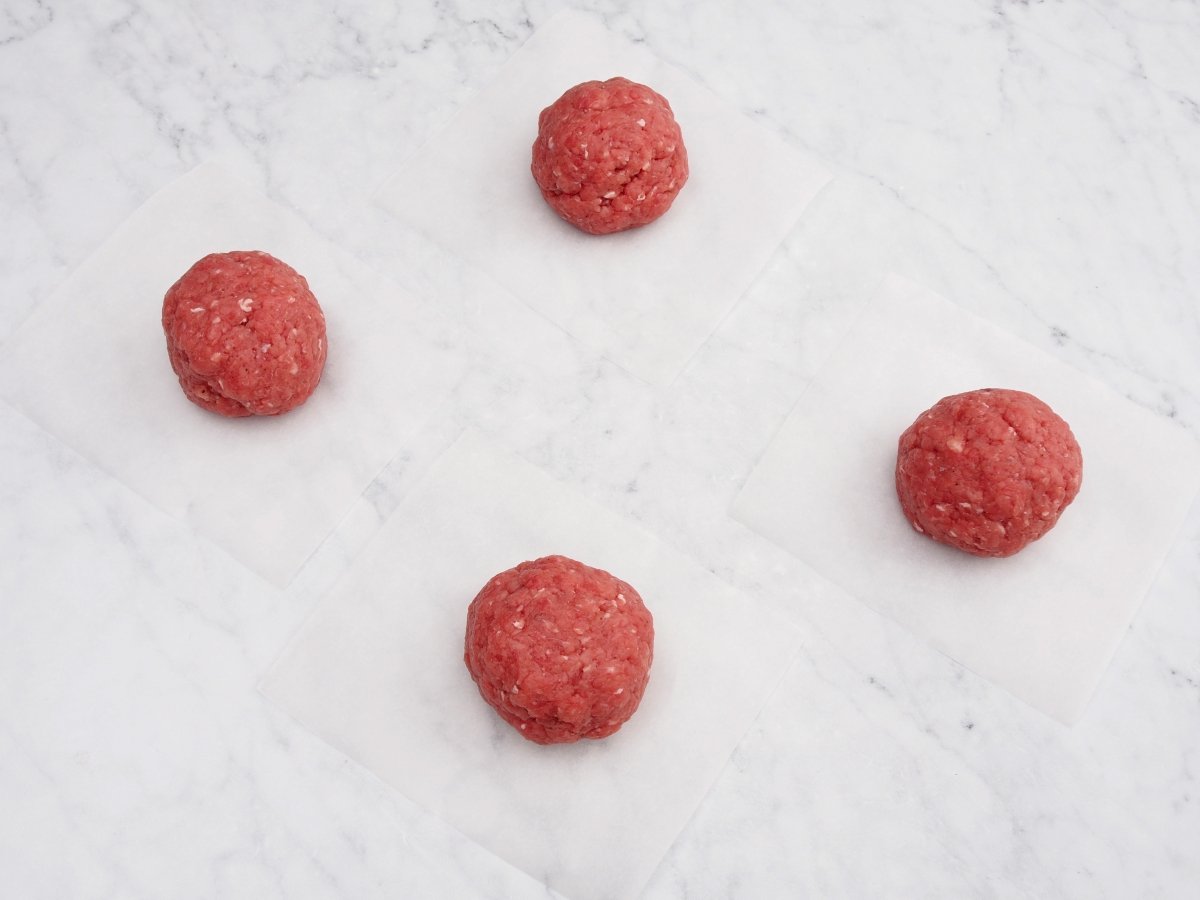 @conkdekilo
Place a griddle or frying pan over high heat. When it's hot, put the hamburgers.
@conkdekilo
Let the burgers cook for about two and a half minutes. After this time, they turn once and finish cooking at the same time on the other side.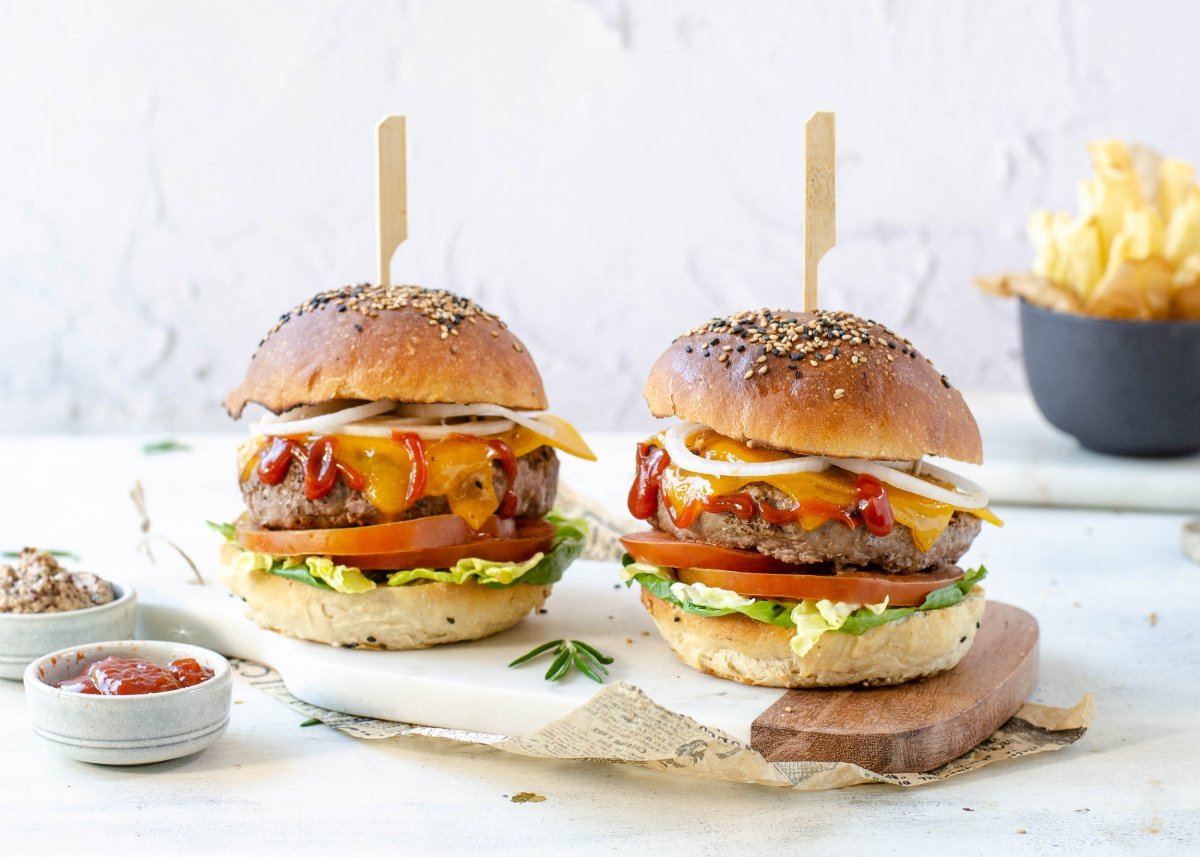 @conkdekilo
The burgers are removed to a plate. They can be presented as they are, gathering each hamburger with its bread and its accessories or they can eat alone with a salad or some fries, for example.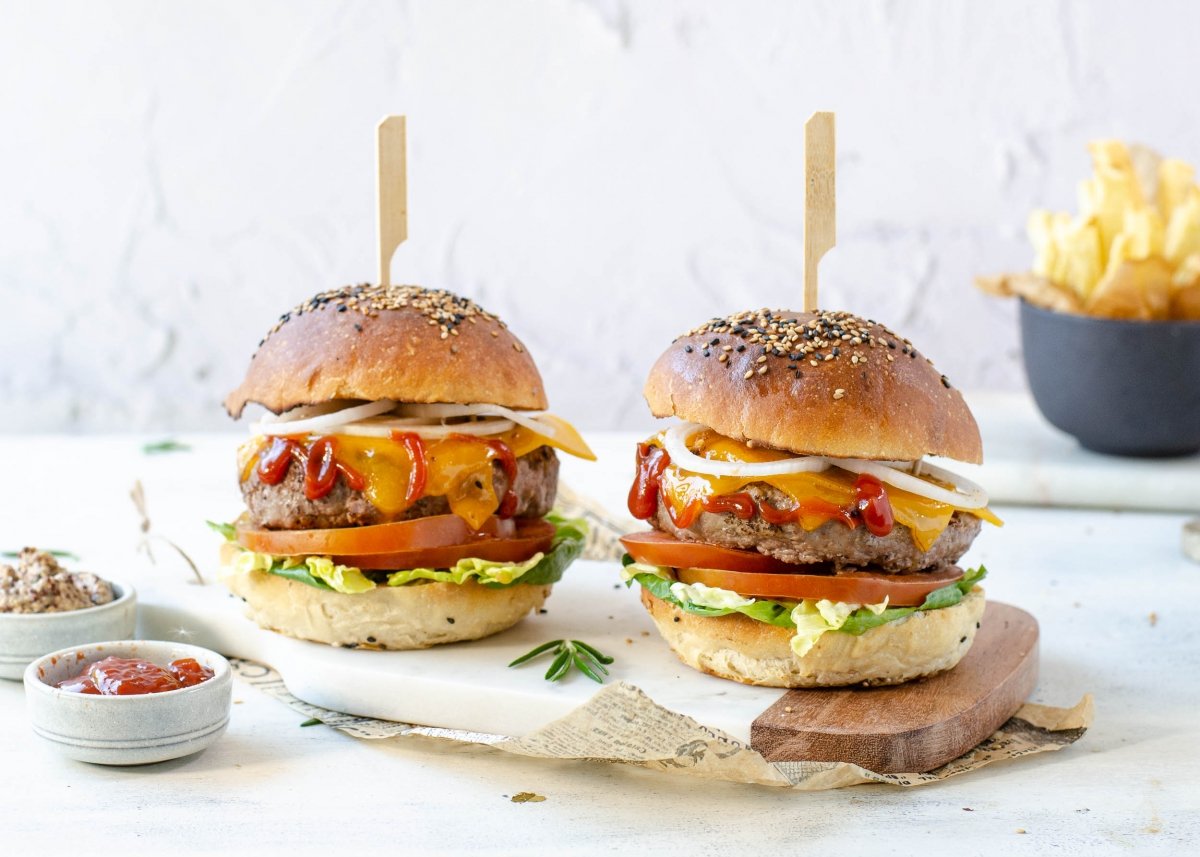 @conkdekilo
Easy Planning Process
In a bowl mix the ingredients to make the burgers

The meat is kneaded with the ingredients

The burgers are done

Heat the pan or griddle and cook the hamburgers

After about 2 and a half minutes, turn and finish

Burgers are removed from the pan and served