Ingredients for Chicken and Turkey Burger recipe @Chefkoldo Tik Tok
.
400 g minced chicken
400 g minced turkey meat
4 gardens
1 spring onion
parsley
lemon
Salt
acid
green pepper
two
Sherry Vinegar
Brown sugar
Red pepper
olive oil
mushrooms
sliced ​​cheese
bacon
4 hamburger buns
.
Chicken And Chicken Burger Making @Chefkoldo Tik Tok
.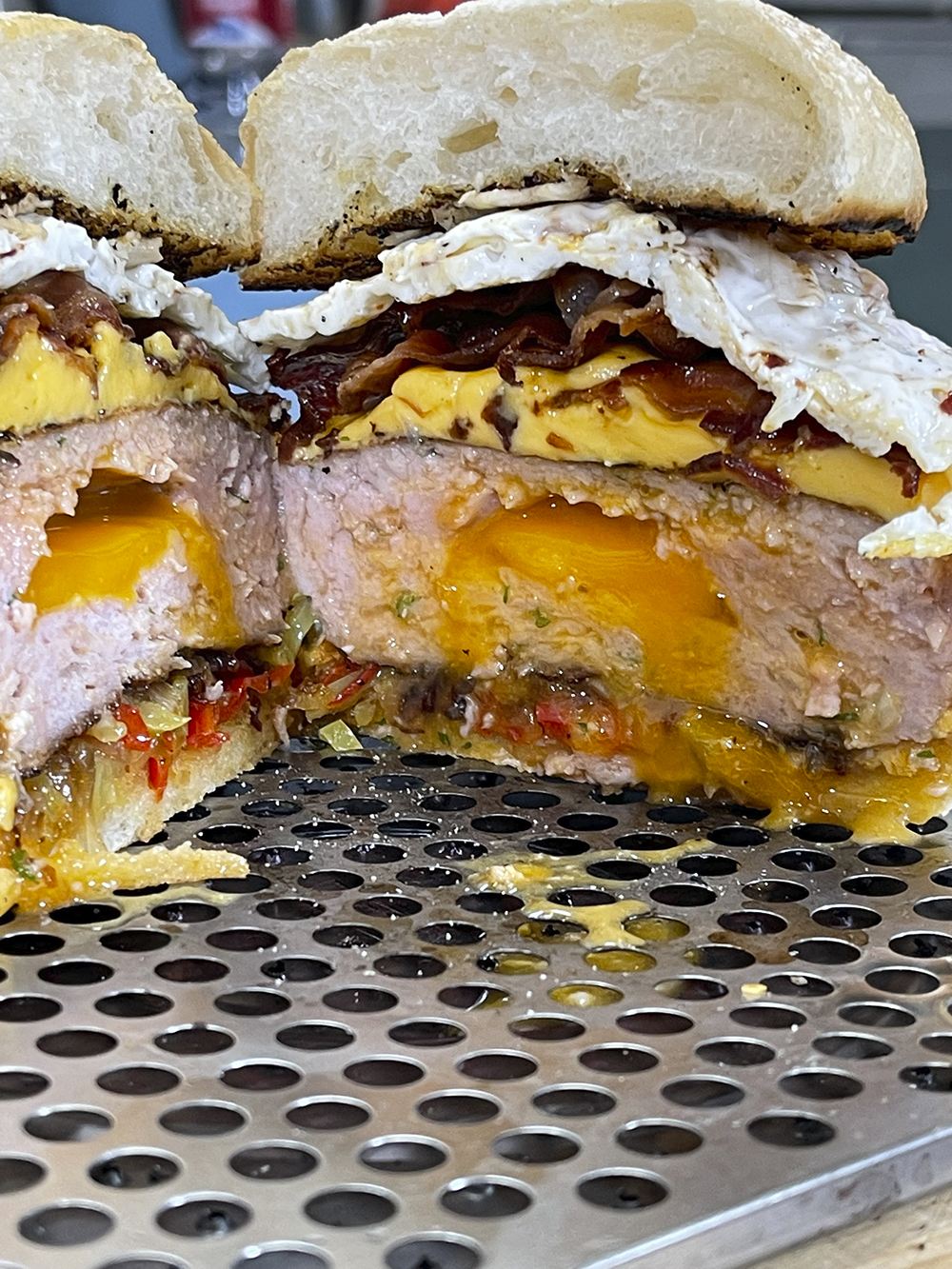 In a bowl, mix two meats, chopped onion, parsley, salt and pepper
Add a little cream, mix and like
Separate the yolks and the whites
We make the meat, put the egg in the middle of each hamburger and close it
We leave it in the fridge for a while to let the meat rest.
We cook the bacon on the grill, so that it turns out well browned
Caramelize onions with sugar and vinegar
Next, we will take the peppers and let them cook
Open the bread and bake them slowly.
We grill the hamburgers and, when we turn them, we put a piece of cheese on top of the part that has already been made so that it melts.
In a frying pan, we fry the egg whites (similar to how we fry a whole egg, but in this case, we only do the egg whites)
Assemble the hamburger in this order: on the base we put the onion and peppers mix, on top, the hamburger, then bacon and, on top, egg white, and slice the mushrooms on top , cover and eat.
This burger does not need special sauce.
.